Vallejo Rotary
Thursdays
12:15pm
Zio Fraedo's
23 Harbor Way
Vallejo, CA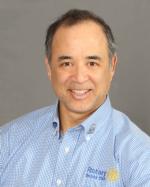 Message from President Tony Shannon
Rotary has been a great influence on my life. Since joining Vallejo Rotary, I have been involved in many events which have improved the quality of life for people in the Vallejo community.
I have handed out dictionaries to third graders who have never had a book of their own. I have taught inner-city kids to fish. I have helped dentists provide dental care to many homeless people, and I have part of the process to give college scholarships to high school students who may not otherwise have been able to attend college.
In my journey to becoming president, I have met Rotarians from all over. They have always been great people who embodied the concept of "Service above Self."
I have also enjoyed years of Vallejo Rotary meetings. Now, it's my responsibility to make those meetings enjoyable for my fellow members.
Come to one of our meetings. The feeling of serving the community and having fun is infectious. See you Thursday at noon at Zio Fraedo's in Vallejo.
ROTARY CLUB OF VALLEJO

2018-2019 OFFICERS

President
Shawna Gilroy

President-Elect
Jim Casper

Immediate Past President
Anthony Shannon

Secretary
Peter Friesen

Treasurer
Kathe Chandler

Sgt. at Arms
Kevin Rahill

Board of Directors
Ann C. Grove
Constance Howard
Anthony J. Intintoli, Jr.
Jesse Payne
Scott Peterson
Luis Romero